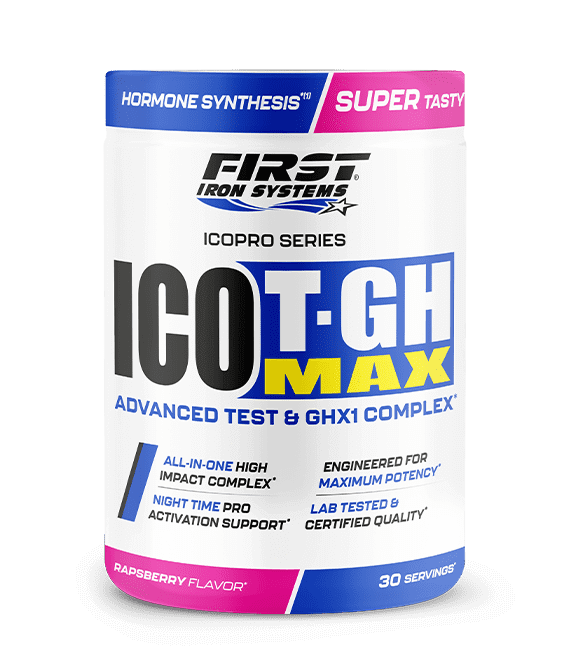 When you practice weight training or any other strength and resistance sports, it is important to maintain an appropriate hormonal environment (also called "anabolic context" by experts) if you want to make progress.
Ico T-GH Max has been designed to provide an ultra-complete formula combining 11 proven key sports nutrition compounds.
It first brings particularly important amino acids such as L-Glutamine, D-aspartic acid, L-Arginine alpha-ketoglutarate, L-Ornithine alpha-ketoglutarate, L-Lysine HCl, L-Glycine, vitamin D3, vitamin B5 and vitamin B6, that contributes to support natural hormonal activity.
Ico T-GH Max also contains zinc, which regulates natural testosterone levels while contributing to protein synthesis (the body's ability to create new muscular fibers from proteins) and to the protection of cells from oxidative stress. Magnesium plays a role in muscle function and protein synthesis.
Ico T-GH Max includes only the best ingredients at precise dosages. It is definitely one of the best products in its category.
Nutrition facts for a daily intake
• 3100 mg D-aspartic acid
• 2353 mg L-Glutamine
• 1176 mg L-Arginine alpha-ketoglutarate
• 588 mg L-Lysine HCl
• 588 mg L-Glycine
• 400 mg L-Ornithine alpha-ketoglutarate
• 3.2 mg vitamin B5
• 1,7 mg vitamin B6
• 5 µg vitamin D3
• 101,3 mg magnesium
• 5 mg zinc
¹ Vitamin B6 contributes to support normal hormonal activity.

Mix 10 g in 150 to 200 ml of water. Take one serving at bedtime. Follow preferably a continuous cycle of 60 days.
FOCUS ON TESTOSTERONE AND GH
Testosterone and GH (Growth Hormone), the two main natural anabolic hormones produced by our body, are crucial for muscular development and performance. They also contribute to reduce muscle breakdown and help to increase fat burning, stamina and energy. This is why it is important to keep them at an adequate level.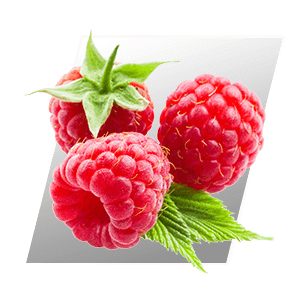 Ico T-GH Max is an ultra-complete formula helping to get maximum results when the goal is to support natural hormonal activity. I recommend to complete one or two annual 8 week-cycles(s), especially after 30.
A high quality and powerful formula. Ico T-GH Max is the best product to put on muscle mass rapidly.
To achieve outstanding quality, we pay close attention to each step of the manufacturing process of Ico T-GH Max from raw material selection to production. We also carry out strict controls to make sure our products meet the highest standards of quality. That is why you can be sure that each component listed on the label is fully included in the bottle.
All our supplements are engineered in laboratories by sports nutrition experts. They are guaranteed to be free of banned substances, ensuring perfect safety and meeting the sports nutrition needs of the most demanding athletes.
ICO T-GH MAX CAN BE ASSOCIATED WITH