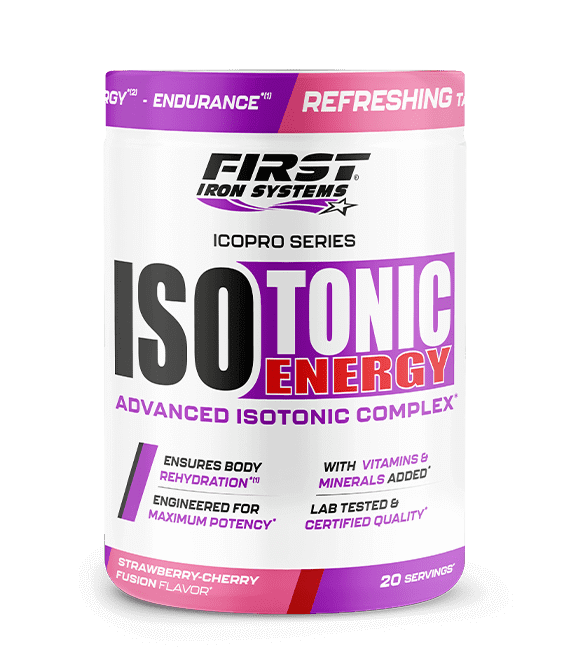 Isotonic Energy is an energy drink that helps maintain performance during prolonged physical activities ¹.
It has been specially designed to provide simple and complex carbohydrates needed for a sustained energy level as well as vitamins, minerals and electrolytes in ideal proportions.
Magnesium and vitamins B2, B3, B6 and C contribute to energy metabolism and reduce fatigue. Magnesium promotes proper muscle function. Vitamin C, through its antioxidant action, protects cells against oxidative stress. Sodium helps compensate for salt losses from sweating and improves water and carbohydrates absorption. Guarana supports physical and mental vitality.
Ultra-refreshing, Isotonic Energy provides optimal rehydration.The formula also helps replenish glycogen levels to recover faster and recharge energy stores. La formule contribue également à reconstituer les réserves énergétiques (glycogène) pour récupérer plus rapidement et recharger en énergie.
Isotonic Energy is your best ally to improve your athletic performance and endurance.
Nutrition facts for a daily intake
• 25,4 g of carbohydrates
• 56,3 mg of magnesium
• 299,9 mg of potassium
• 141,6 mg of phosphor
• 3,2 mg of vitamin B3
• 0,3 mg of vitamin B6
• 0,3 mg of vitamin B2
• 16 mg vitamin C
• 50 mg of guarana
¹ Carbohydrate and electrolyte solutions help maintain performance during prolonged endurance exercises and increase water absorption.
² Magnesium and vitamins B2, B3, B6 and C contribute to a normal energy metabolism and reduce fatigue.

Mix a 30 g serving in 700 to 800 ml of water. Isotonic Energy can be used before, during and after exercise
Before : to get an immediate source of energy from the start.
During : to rehydrate and maintain energy levels.
After : to restore energy levels.
Activities of about an hour : take 300 ml 10 minutes before, then 400 ml to 500 ml directly after.
Activities lasting over an hour : during the physical effort consume in small sips at a rate of 500 ml per hour of exercise.
FOCUS ON THE ROLE OF ENERGY AND ISOTONIC DRINKS
During prolonged exercise sessions the body taps into its energy stores. The levels of stored glycogen, minerals and other key nutrients are gradually depleted.
The energy produced by the muscles during an intense workout also generates heat. In order to regulate its temperature, the body releases water (perspiration) which causes very significant water and essential nutrients losses.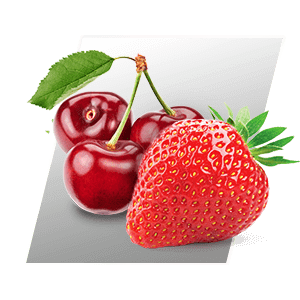 Isotonic Energy is a perfect tool for athletes looking to optimize their physical performance and endurance. Thanks to its balanced nutritional profile, it provides long-lasting energy support.
Isotonic Energy is a concentrate of energy fuel that improves endurance and physical capabilities from the start to the end the game.
To achieve outstanding quality, we pay close attention to each step of the manufacturing process of Isotonic Energy from raw material selection to production. We also carry out strict controls to make sure our products meet the highest standards of quality. That is why you can be sure that each component listed on the label is fully included in the bottle.
All our supplements are engineered in laboratories by sports nutrition experts. They are guaranteed to be free of banned substances, ensuring perfect safety and meeting the sports nutrition needs of the most demanding athletes.
ISOTONIC ENERGY CAN BE ASSOCIATED WITH