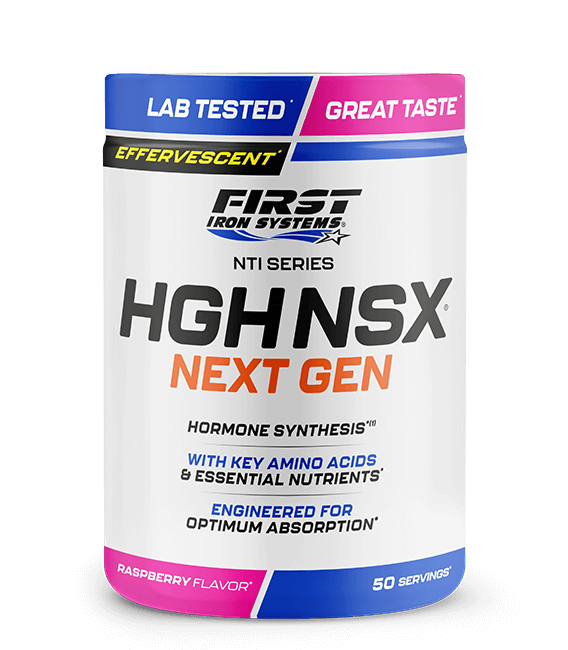 HGH NSX NEXT GEN has been designed to support hormone synthesis and metabolism¹. This technologically advanced formula combines 15 nutritional compounds working in perfect synergy to provide the most noticeable results.
An active HGHNSX complex
HGH NSX NEXT GEN first includes 9 key amino acids (L-Glutamine, L-Arginine AKG and HCl, L-Ornithine AKG and HCl, L-Glycine, L-Lysine HCl, L-Histidine, L-Threonine) and vitamins B6 and B5, that play a role in the natural synthesis and metabolism of hormones. By contributing to regulate hormonal activity⁴, HGH NSX NEXT GEN offers a positive action within a training program. It is also a support solution to the age-related natural hormonal decrease.
An optimization support
HGH NSX NEXT GEN also contains zinc which helps to the maintenance of protein synthesis. Vitamin B2 intervenes in the protection of cells (among which muscles) from oxidative stress (especially induced by exercise). Vitamin D takes part in muscle function while rhodiola rosea improves performance and resistance to stress.
Effervescence : a major edge
By promoting a more favorable pH environment, effervescence offers a protective effect optimizing the absorption of numerous sports nutrition compounds. That is why our experts have been working on developing a technologically advanced effervescent complex specifically adapted to the nutrients included in the formula and enabling a faster and better assimilation for maximum results.
Nutrition facts for a daily intake
5102,5 mg of an active complex HGH NSX NEXT GEN, of which :
• 2000 mg L-Glutamine
• 600 mg L-Arginine AKG
• 600 mg L-Arginine HCl
• 500 mg L-Ornithine HCl
• 400 mg de L-Lysine
• 400 mg L-Glycine
• 400 mg L-Lysine HCl
• 300 mg L-Thréonine
• 1,8 mg vitamin B5
• 0,7 mg vitamin B6
55,7 mg of an optimization support, of which :
• 5 mg zinc
• 0,7 mg vitamin B2
• 1,5 µg vitamin D
• 50 mg rhodiola rosea
3392 mg of an effervescent complex, of which :
• citric acid
• malic acid
• sodium bicarbonate
• potassium bicarbonate
¹ Vitamin B5 contributes to normal synthesis and metabolism of hormones.
² Zinc contributes to normal protein synthesis.
³ Zinc and vitamin B2 contribute to the protection of cells from oxidative stress.
⁴ Vitamin B6 contributes to regulate hormonal activity.

1 serving = 8 g. First pour the powder, then add 200 ml of cold water (adjust the quantity according to your preference). Let the effervescent work (for about 30 seconds) and consume directly.
Take 2 servings a day.
Training days : one 30 minutes before working out and one at bedtime.
Rest days : one serving when you get up or in the morning and one at bedtime.
Growth hormone (GH) is crucial to grow new muscular fibers. It also intervenes in fat burning and helps to preserve existing muscle mass.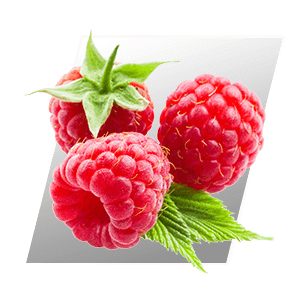 HGH NSX NEXT GEN is a particularly efficient support complex for athletes seeking to get the best results from their training and nutrition program. One to two 8-week cycle(s) a year, especially after 25-30, will produce great benefits.
A top product to overcome a plateau rapidly and restart gaining muscle mass.
To achieve outstanding quality, we pay close attention to each step of the manufacturing process of HGH NSX NEXT GEN from raw material selection to production. We also carry out strict controls to make sure our products meet the highest standards of quality. That is why you can be sure that each component listed on the label is fully included in the bottle.
All our supplements are engineered in laboratories by sports nutrition experts. They are guaranteed to be free of banned substances, ensuring perfect safety and meeting the sports nutrition needs of the most demanding athletes.
HGH NSX NEXT GEN CAN BE ASSOCIATED WITH